We're still sequestered in our homes, but signs of new life are
emerging every day. It's spring! Where we live the wildlife is starting to peek out from their winter homes and are invading our yard in a welcome way. The dry grasses are slowly turning green again.
Life is becoming renewed. Our winter storms are subsiding, and rain showers are doing the work of waking up the garden. Let us share an excerpt from Hope in the Midst of Loss that expresses this mood we're noticing all around us:
"Bird Party" (from Matthew 6) "Let all who take refuge in You be glad,
let them ever sing for joy."
(Psalm 5:11) Splashing, spraying, zooming, clowning, Perching, peeping, chiding, chirping, Rivers of riotous joy in meadows in full flower. Breezes beckoning, sun glistening, clouds swaying, Swelling sounds of motion, commotion mingling of summer's songsters. Why? Wherefore? Because I filled the feeders in my backyard, and they came. Before I knew it, a glut of friendly nuthatches, wrens, sparrows and curious bluebirds, robins, and finches were cavorting among the lush evergreens, the tall grasses, and showy wildflowers that lined our pond. Sage and spirea, hackberry and cockspur were alive with varieties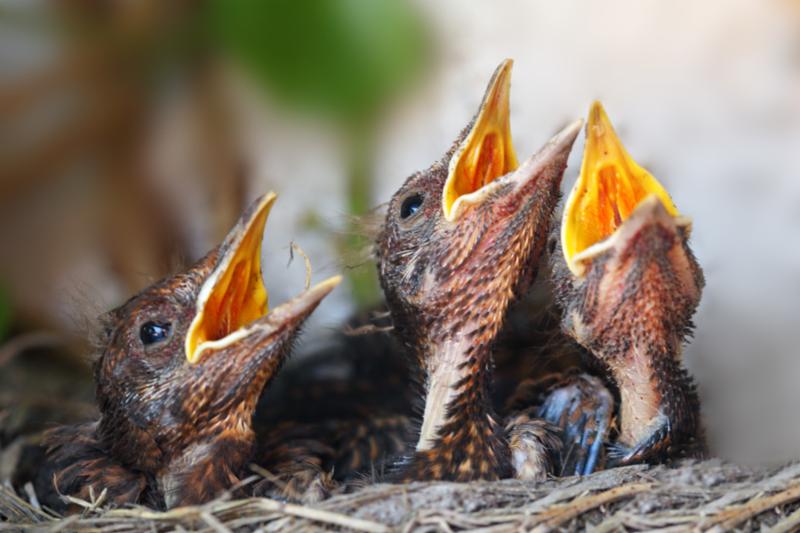 of boisterous warblers preening, whistling, and calling out to each other, happy for a generous handout. Sometimes hiding, often waggish, I amused myself with their unaffected caprice, drinking in the natural perfection of a lazy mid-summer's afternoon. Such a display was a reminder of what we're not to be: anxious, worrisome, troubled. What if? If only…dreading times of leanness, distrusting the dark clouds building. As if we can avert storms, catastrophes, and unforetold events. Why don't birds despair? Don't they recognize life is full of risk, and existence fragile?
"Look at the birds of the air, that they do not sow, neither do they reap, nor gather into barns, and yet…" "Yet?" (One may say) "How careless and irresponsible they seem. Don't they know about IRAs and flood insurance? Who's going to take care of them when they're old, in ill health, forgotten?" "The lamp of the body is the eye: if therefore your eye is clear, your whole body will be full of light. But if your eye is bad, your whole body will be full of darkness. If therefore the light that is in you is darkness, how great is the darkness." "But I'm afraid of the dark. Aren't you?" (I hear another respond) "…and yet your heavenly Father feeds them. Are you not worth
much more than they?" "I'm not sure, but I want to think so." (Someone may think) "Therefore do not be like them (the hypocrites or the unbelievers) when you pray. For your Father knows what you need, before you ask Him." It seems to me that my heavenly Father knew about the birds of the air and their needs when He sent me into my backyard with a bag of birdseed. I got to benefit in their obvious pleasure at the bounty around them.
How often do I acknowledge this promise of provision, even in the waiting, the dry times, especially in the shadowy threatening times? How clear is my eye? How full of light? "…for where your treasure is, there will your heart be also."
Faithful, Abba Father, let me esteem my treasure, even now, or when faith is faint. When I would have things otherwise, show me where the bird party is.
Help me hold onto those things that don't perish, that can't be destroyed. Pull back the curtain on the bird party, with its lasting refreshment for all the senses, or give me memory to reflect on previous bird parties with confident hope that they won't be the last.
Let me never lose sight of my treasure and fill my heart again to overflowing with its abundance. Hope Applied

What significant question do we need to answer about our worth to God?
Where should our focus be? How do we lose that?
What truth is mentioned about prayer? How does that change the way we pray?
How can we recognize the bounty around us despite challenges? And how can we hold on to our treasure?